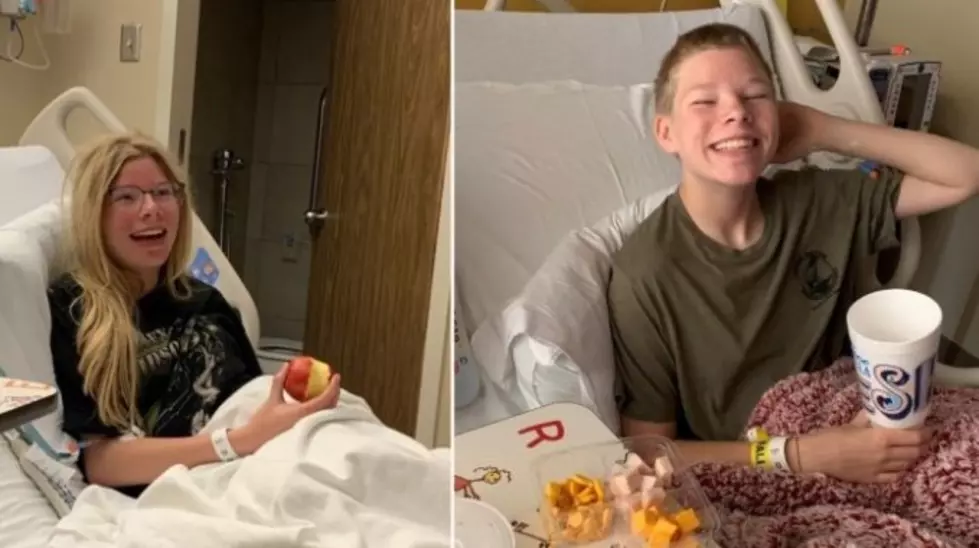 A 13-Year-Old Lubbock Girl Needs Our Help in Her Battle With Sarcoma
Help Kynlee Battle Cancer via GoFundMe
Enter your number to get our free mobile app
A 13-year-old Lubbock girl named Kynlee White was just diagnosed with sarcoma. She's bravely fighting this aggressive bone cancer, but she needs our help.
On May 13, 2020, the lives of this family were changed forever, when young Kynlee was diagnosed with this rare and dangerous cancer. This story was brought to our attention by her aunt, Sarah Wilson.
Her aunt shared Kynlee's brave fight, her journey and the inspiration her positive spirit has been:
The way Kynlee has embraced her diagnosis is absolutely inspiring to me, and that is why I am advocating her story. Not only has she been diagnosed with a rare bone cancer at 13, but she is enduring all of this during the Coronavirus and the craziness that 2020 has brought along with it and SHE IS STILL SMILING. I think everyone would benefit from reading and sharing Kynlee's story.
Sarcoma is rare and has been considered the 'forgotten cancer,' but now's the time to raise awareness. It's a very challenging form of cancer, so it's important to understand the symptoms and do what we can in the search for a cure.
Right here in Lubbock, we have an opportunity to support young Kynlee in her brave fight. Her family has created a GoFundMe page to help with the expenses associated with her treatment, which includes chemotherapy. Here is their latest video update:
This inspiring story encourages all of us to be brave, stay positive, raise awareness and to focus on solutions with faith, hope and love.
Our thoughts and prayers go out to Kynlee White and her family during this challenging time. We wish them all the best in getting through her recovery and seeing their GuFundMe goal met. Get well soon, Kynlee.
More From Talk 103.9 & 1340