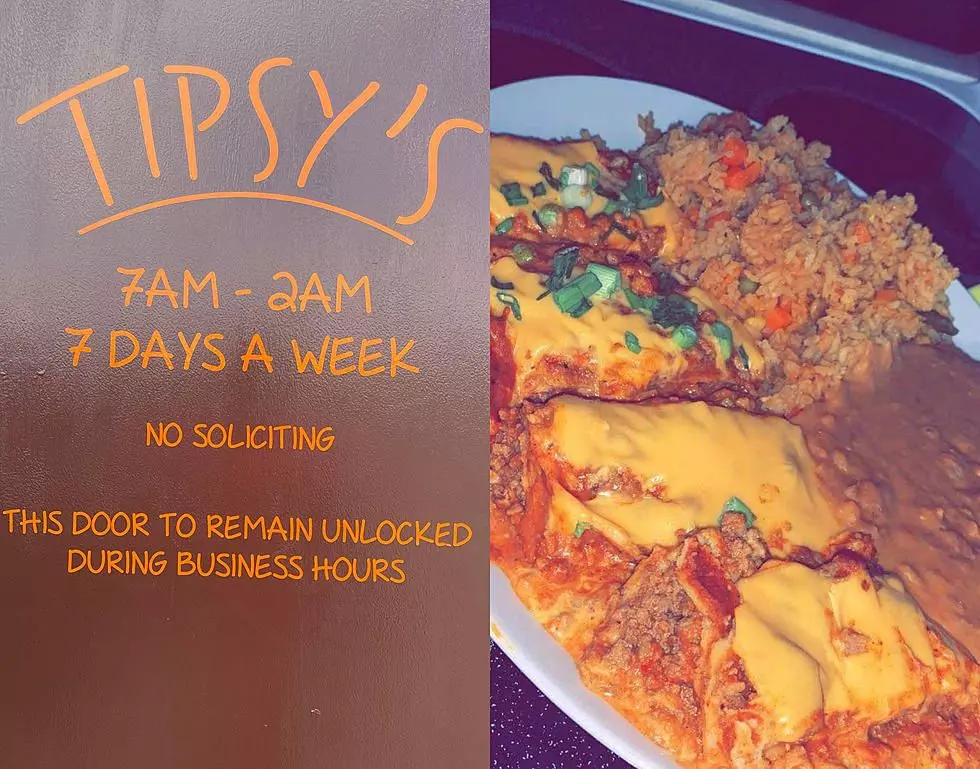 Tipsy's Sets Opening for Lubbock, Offering Kids Eat Free
Paulina Madrid
Back in June, I told y'all about a new authentic Mexican restaurant that is aiming to help others, it's time we can finally check it out.
The owner and chef Paulina Madrid is actually finishing up her culinary school right now so she can perfect her restaurant and serve the community right.
It all started when Madrid was trying to find a place to put in a bakery and stumbled upon it. It was nothing she had planned, but it had always been her dream to own a restaurant.
Tipsy's Sports Grill & Bar will serve up authentic Mexican food and it will be BYOB. They will serve up elotes, fruit cups, and other treats along with homemade tortillas and Madrid's baked goods.
Her goal is to bring good customer service, really good food, and help others. She wants to food and service to be like what she saw in Mexico and offer great customer service.
Madrid used to live in Mexico and would sell food in the streets. She grew up poor, that's why her heart is in this to help others that need it. She said she has been there before and knows that no one wants to help but she wants to be that helping hand
Kids 8 years and younger will eat free from 4 to 9 p.m. Monday through Friday, with a purchase of an adult entree. They're offering discounts for Lubbock ISD, public servants and seniors. Madrid also told me that if you're homeless or can't afford food she will help to make sure you can eat as well.
All of this will be in honor of her daughter, Quince, who died by suicide in 2013.
They will officially be opening on September 1st, 2022.
You can check them out yourself after they open at 5001 Avenue Q in Lubbock, Texas, or find out more about their food and mission at their official Facebook page. 
Remember: if you know of any places opening soon or brand new to Lubbock that you want me to check out, reach out at: kelsee.pitman@townsquaremedia.com.
16 New Restaurants Coming to Lubbock in 2022
The Top 25 Restaurants in Lubbock With At Least 1,000 Reviews
These are the top 25 restaurants in the Lubbock area with at least 1,000 online reviews.
More From Talk 103.9 & 1340