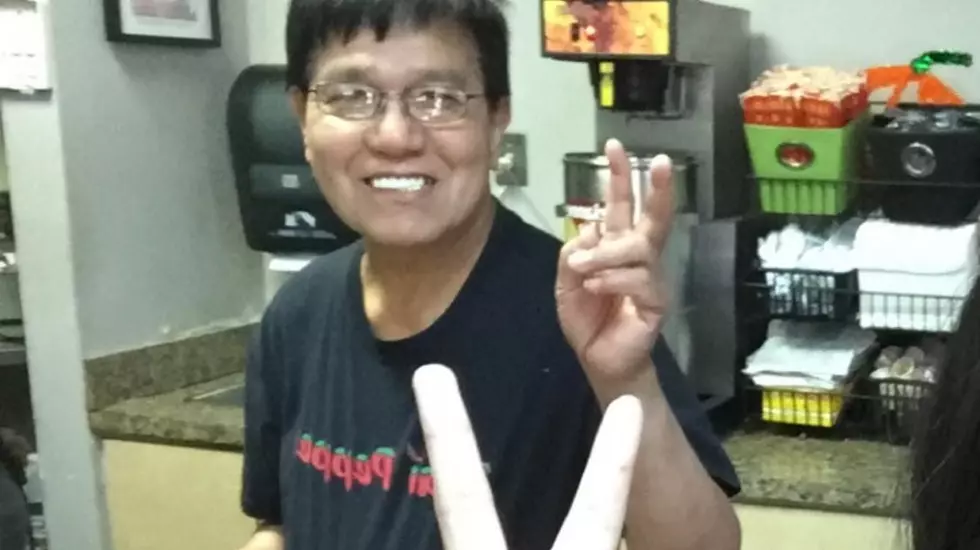 Lubbock's Thai Pepper Needs Our Help
Trakool (Thai Pepper via Facebook)
Thai Pepper is asking for the community to assist them financially after the owner, Trakool, was placed on life support in the weeks following a positive COVID-19 diagnosis.
One of the most popular Thai restaurants in town does not foresee being able to open again and posted a heartfelt plea to the community on their Facebook page:
Hi Everyone,

My name is May and I need your help. My parents opened up this restaurant not thinking for a second that it would be as popular as it became in Lubbock. This man shown below is my father, Trakool — or Kool. If you ordered the Kool Special, it is a dish in honor of him. If you ordered Pad Thai, nine times out of ten, he would have made it for you. My parents are the ONLY two people who make all of your orders at the restaurant. This pandemic has hit our family so hard, and we're very private people, but I am desperate for your prayers and thoughts right now.
On November 29th, my dad was diagnosed with COVID-19. And on December 6th, he was admitted to the hospital. And just two weeks ago, he had to be intubated and is currently on life support. I'm just asking that you please pray for him, our family, a Kool Miracle because prayers and hope are all we can do on our end. My dad is so stubborn and will not go this easily, there is so much he still wants to do on this earth. Please keep us in your thoughts. Please continue to social distance, wear masks, wash your hands, etc. This pain is unimaginable and we just hope you and yours are safe. Thank you
---
---
You can donate to Thai Pepper on their GoFundMe page. I would suggest donating what you would normally spend on a meal there with your family, if not more. Every dollar helps.
Enter your number to get our free mobile app
5 Things to Miss About Lubbock If You Move Away
More From Talk 103.9 & 1340