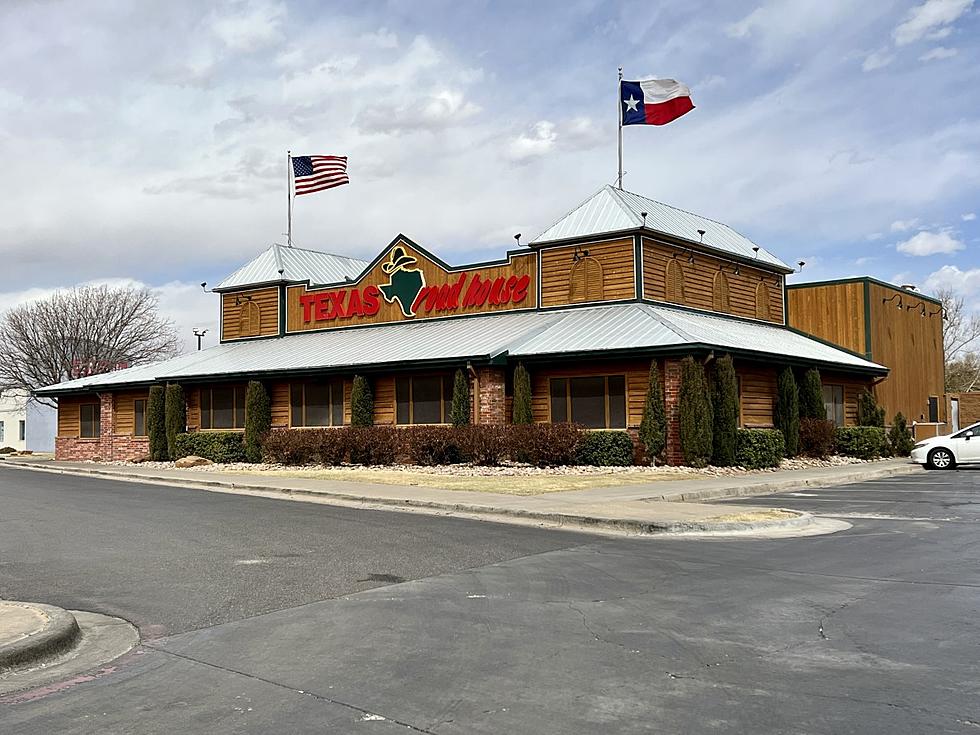 Texas Roadhouse in Lubbock Is Moving to a New Location
Chad Hasty, KFYO.com
Drive by Texas Roadhouse in Lubbock any Thursday, Friday or Saturday night and you will see the restaurant packed with diners and wait times that could exceed an hour. It's completely normal in Lubbock to wait for a table to open up at Texas Roadhouse during the weekend. Even with recent renovations to Texas Roadhouse, wait times are up and loyal customers are willing to wait.
Consider me one of those customers who really enjoys Texas Roadhouse. And while I'm a fan of the Texas Roadhouse Rolls and of course a great rib-eye, I've always thought they could use a second location or at least a larger location.
Well, in 2023 Lubbock's Texas Roadhouse will be on the move. Texas Roadhouse currently sits off Loop 289 at 4810 South Loop 289. On a busy weekend, the parking lot fills up fast, which means customers are left having to find parking in front of other businesses and even in the neighborhood behind Texas Roadhouse.
Parking shouldn't be as much of an issue at the new location though. So where will Texas Roadhouse be moving to?
The old Toys "R" Us/ Babies "R" Us location at 6101 Slide Road will be the new home of the bigger and better Texas Roadhouse. Drive by now and it looks nothing like a Texas Roadhouse, but in 2023 the site will look completely different.
I reached out to the corporate offices of Texas Roadhouse and asked about the move, which they confirmed. They also told me that new location will be much larger than the current location. The current Texas Roadhouse in Lubbock is approximately 7,400 square foot, while the new location will be just under 11,000 square foot.
Larger location means a larger seating area which could mean less time waiting for a table. Plus, the parking lot situation should be much better in the new location, and even entering and exiting the new Texas Roadhouse should be much easier. Instead of exiting on the access road for Loop 289, you can exit on Slide Road or on 61st Street.
As of today, March 21st, the expected move date is still to be determined, but it will happen in 2023. We will keep you updated with any and all news about the move for Texas Roadhouse.
The Top 25 Restaurants in Lubbock With At Least 1,000 Reviews
These are the top 25 restaurants in the Lubbock area with at least 1,000 online reviews.
Lubbock Restaraunts to Eat at During Lent in
17 New Restaurants Opening in Lubbock in 2022
Great new restaurants are set to open this year in Lubbock, Texas.
More From Talk 103.9 & 1340