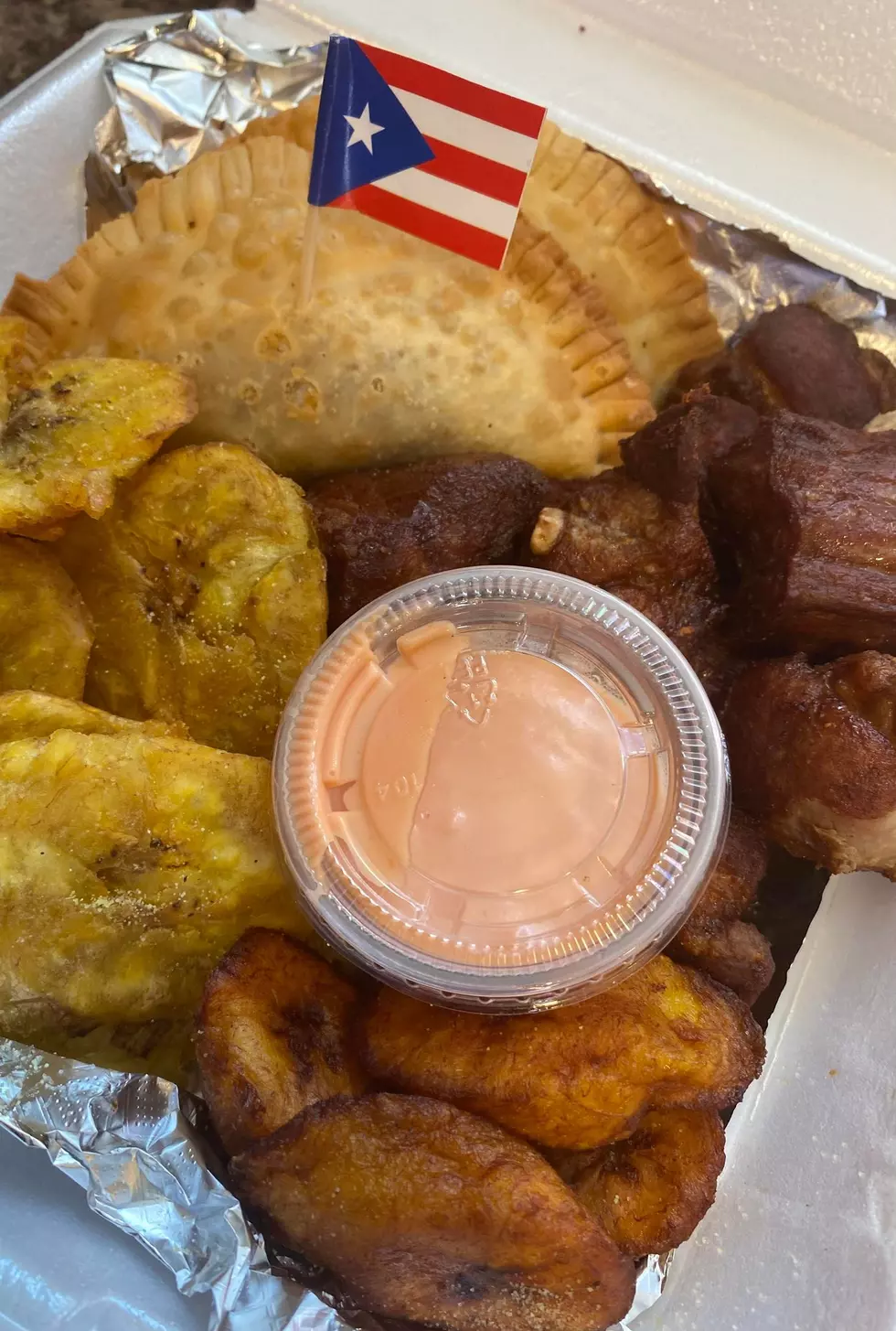 Lubbock's 1st National Puerto Rican Day Caravan & Fest Is This Weekend
Carlitos' Way Foods
Sunday, June 12th is the National Puerto Rican Day Parade, and some Lubbock businesses are stepping up to spread awareness, fun and education.
The parade is in honor of the 3.2 million inhabitants of Puerto Rico and all people of Puerto Rican birth or heritage residing on the United States mainland. But here in Lubbock, they want to honor these people with the first-ever National Puerto Rican Day Caravan and Fest right here in the city.
There will be fun, food trucks, music, dancing, vendors and even salsa lessons.
Carlitos' Way is taking on the initiative with other local Lubbock businesses. The owner of Carlos Tarrats was actually born and raised in Jersey City, New Jersey. It was always his dream to own a restaurant, and that's how this all got started when he moved to Lubbock. Now, Tarrats wants to share his culture.
"We celebrate our flag...because of what we went through living in NJ/NY, born and raised to Puerto Rican parents," said Carlos Tarrats, the owner of Carlitos' Way. "[I] lived in Puerto Rico in my adolescent years with my grandmother, I can relate to what we had to go through. Because of our flag we couldn't celebrate it as we got punished for it."
Now this parade that has been hosted in New York for 65 years will be coming to Lubbock in its own way and meaning.
"After we became free of it NY and the world started the celebrations with the biggest parade Puerto Rican Parade since COVID hasn't been last two years and back this year so it became national celebration because of COVID so for first time we celebrate our Foag and culture here I'm honored to do that for our Puerto Rican community," Tarrats said.
The event will be held on Sunday, June 12th, 2022 from 12 to 5 p.m. at Tripp's Restaurant and Bar, located at 2608 Salem Ave. in Lubbock.
For the caravan, people will meet up at the Wolfforth Farmers Market at 11 a.m. and depart from there at 11:30 a.m. If you would like to be a vendor or help out, you can contact Carlos Tarrats.
If you would like to learn more about the history of the Puerto Rican Day Parade, including a "deep secret," check out this interesting Facebook post.
101 Awesome Pictures That Show How Lubbock Has Changed Over the Years
See how some of Lubbock's best known restaurants, venues and more have changed over the past 15 years.
Top 10 Places in Lubbock to Take Your Toddler & Young Kids
As a parent, you always want your kids to be engaged and excited! However, there is always an added bonus when they leave worn out and ready for a nice long nap! Here are the top spots in Lubbock to let your kids be active and have fun while simultaneously wearing them out at the same time.
More From Talk 103.9 & 1340