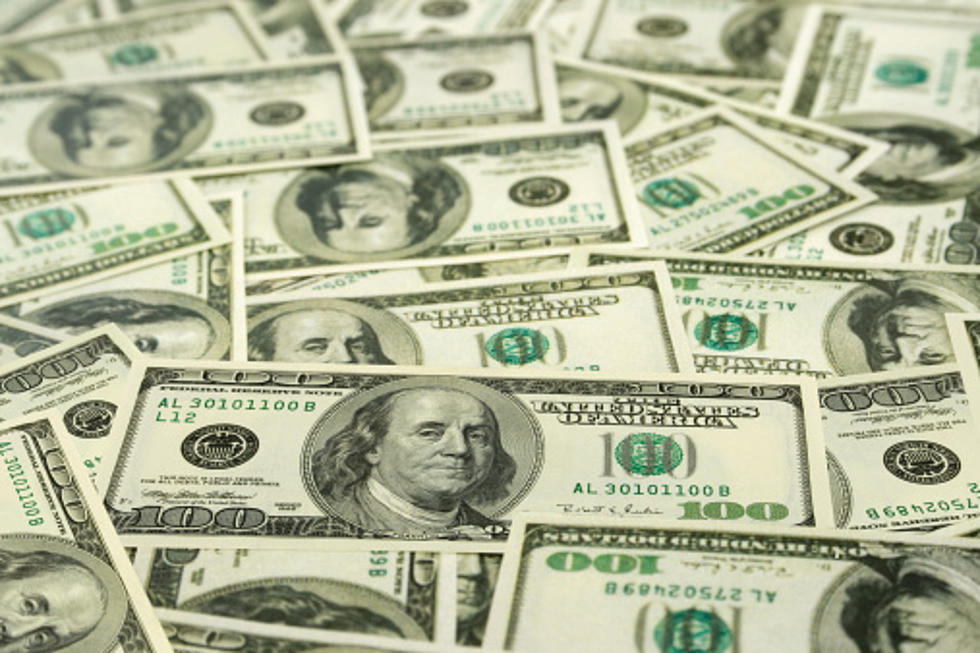 Lubbock Resident Wins $3 Million Prize
Thinkstock
A Lubbock resident ended August in a really good way, by winning money and a lot of it. According to Texas Lottery officials, a Lubbock resident claimed a "second-tier" Mega Millions prize worth #3 million dollars for the drawing that was held on August 27th.
The winner of the $3 million dollar prize has asked to remain anonymous instead of having their name reported by numerous Texas news outlets.
According to the press release from Lottery officials, the winning Quick Pick ticket with Megaplier matched all five numbers drawn but missed the Mega Ball number. The Megaplier number that the resident matched was 3.
Mega Millions is played by choosing five numbers from a field of 70 and one Mega Ball number from the second field of 25 numbers. To win the Mega Millions jackpot, players must match all six numbers drawn including the Mega Ball. Players matching fewer numbers may not win the jackpot, but still walk away winners. Mega Millions currently offers a $20 million starting jackpot and a second-tier (Match 5+0) prize of $1 million. By choosing the Megaplier® for $1 more per play, players can multiply their non-jackpot winnings by two, three, four or five times, winning as much as $5 million. Drawings are broadcast each Tuesday and Friday at 10:12 p.m. CT.
The winning ticket in Lubbock was purchased at Stripes located at 2412 98th Street.
I don't blame the winner for wanting to stay anonymous. It's exactly what I would do if I had won the lottery. Otherwise, a whole bunch of people that you haven't talked to in years will suddenly be your "best friend".
See 20 Ways America Has Changed Since 9/11
For those of us who lived through 9/11, the day's events will forever be emblazoned on our consciousnesses, a terrible tragedy we can't, and won't, forget. Now, two decades on,
Stacker
reflects back on the events of 9/11 and many of the ways the world has changed since then. Using information from news reports, government sources, and research centers, this is a list of 20 aspects of American life that were forever altered by the events of that day. From language to air travel to our handling of immigration and foreign policy, read on to see just how much life in the United States was affected by 9/11.
15 Exciting Shows Coming to Lubbock's Buddy Holly Hall
The 25 Best Suburbs in Texas to Raise a Family
These are the 25 best suburbs to raise a family in Texas ranked by
Niche.com
.
More From Talk 103.9 & 1340