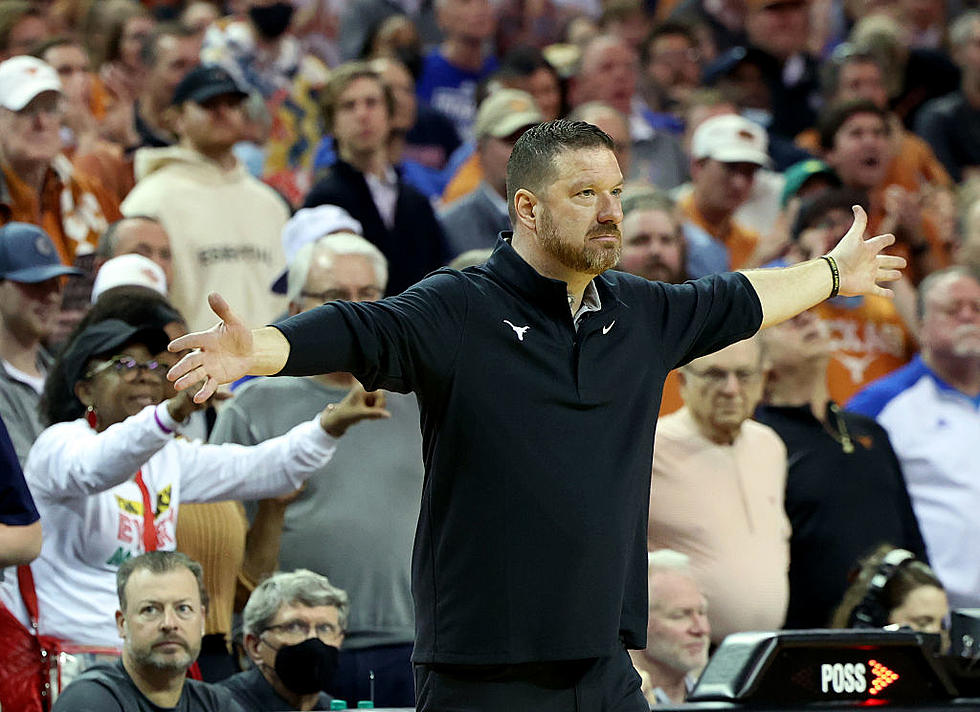 Domestic Abuse Case Against Chris Beard Dismissed
Getty Images
The Travis County District Attorney's Office announced on Wednesday that the domestic abuse case against Christ Beard has been dismissed. Beard won't face any charges from a December 12, 2022 incident in which his fiancé accused Beard of having choked her. Randi Trew later issued a statement saying that Beard did not choke her.
According to KAMC, Beard was facing a felony domestic family violence charge in Travis County. But after Trew's comments, the Travis County DA's office decided they did not have enough evidence to move forward.
Travis County sent out this as part of the press release:
Today, Travis County District Attorney José Garza announced that our office has filed a motion to dismiss the case against Chris Beard.  After a careful and thorough review of the evidence, recent public statements, and considering Ms. Trew's wishes, our office has determined that the felony offense cannot be proven beyond a reasonable doubt.

On December 12, 2022, the Austin Police Department arrested Mr. Beard and charged him with Assault by Strangulation / Suffocation – Family Violence. 

"Our office takes all domestic abuse cases seriously to ensure justice for the victims," said Travis County District Attorney José Garza.  "In every case, we are obligated to evaluate the facts and evidence and do our best to reach an outcome that will keep the victim and our community safe."
Beard was fired as Head Coach of the University of Texas men's basketball team. Beard also previously coached at Texas Tech before taking the job in Austin.
The Best Signs at The Texas Tech Vs Texas Game
The Most Misspelled Word In Every State
Google Trends reveals what people in each state searched for when searching "how do you spell..." Here are the most common spelling questions from every state. Source: Google Trends
LOOK: The oldest cities in America
Though the United States doesn't have as long of a history as some Old World countries, it still has plenty of historical charm.
Stacker
brings you a list of the 50 oldest cities in America.