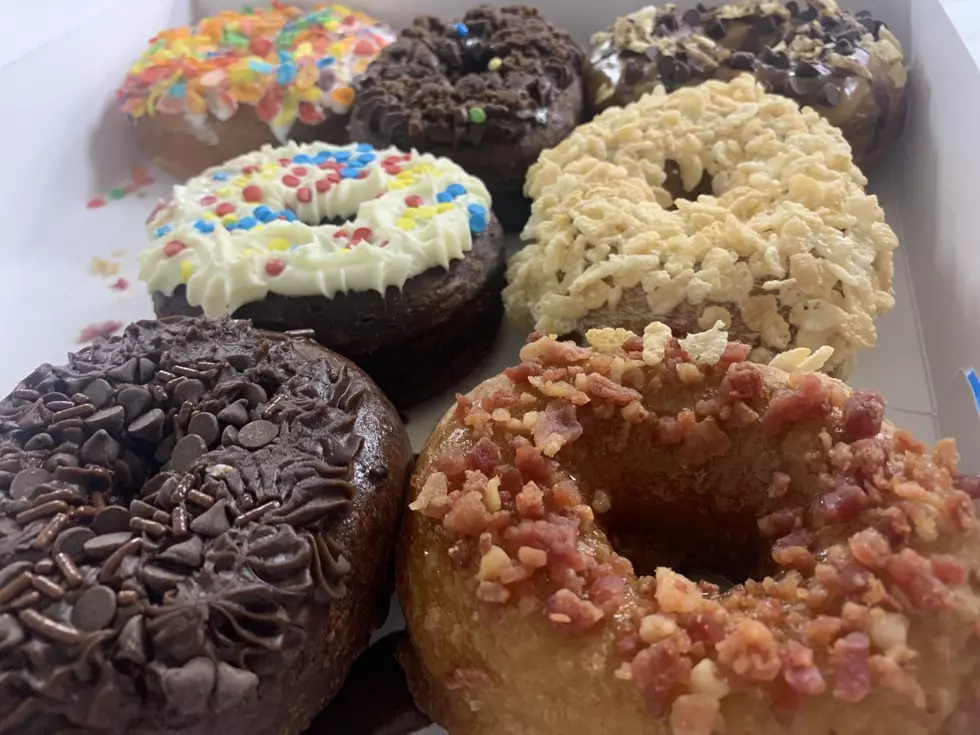 New York Donut Shop Open A Location In Lubbock
Kelsee Pitman, Townsquare Media
Back in May 2022, I told y'all about a new donut shop that opened up in the area from New York.
The owners came all the way from New York. Tara Fineout said her son and husband's job brought them to Lubbock. She said it's definitely a change from New York, but they love the weather. Crazy, right?
Their business came very naturally to Tara because she's always had a love for donuts and creating new flavors. Her donut do show that very well. Her dream was always to run her own business and it's finally coming true.
Northern Sprinkle offers six of the same flavors each week, then introduce at least two new ones as well. Some of the flavors we have seen so far include Fruity Pebbles, funfetti cupcake, maple streusel, creamy cheesecake, Headlight with sprinkle, PB glaze & PB Cup, and so much more.
What makes them different, you ask? They only sell topped cake donuts. "The flavor possibilities are endless and we have just begun," Fineout said.
What's also cool about their business and they post on the boxes what is in them to help people who have an allergy.
They use to only sell on Facebook but they are officially getting a storefront. Their big grand opening is this weekend.
The grand opening is happening on National Doughnut Day. They will be selling NY-style cake donuts, bagels, and pastries. Anyone who visits on this day will be entered into some amazing giveaways.
You can find them this Friday, June 2nd, 2023 from 7 a.m. - 2 p.m. located at 7702 Fm179 Wolfforth TX.
Remember: if you know of any places opening soon or brand new to Lubbock that you want me to check out, reach out at: kelsee.pitman@townsquaremedia.com.
More From Talk 103.9 & 1340