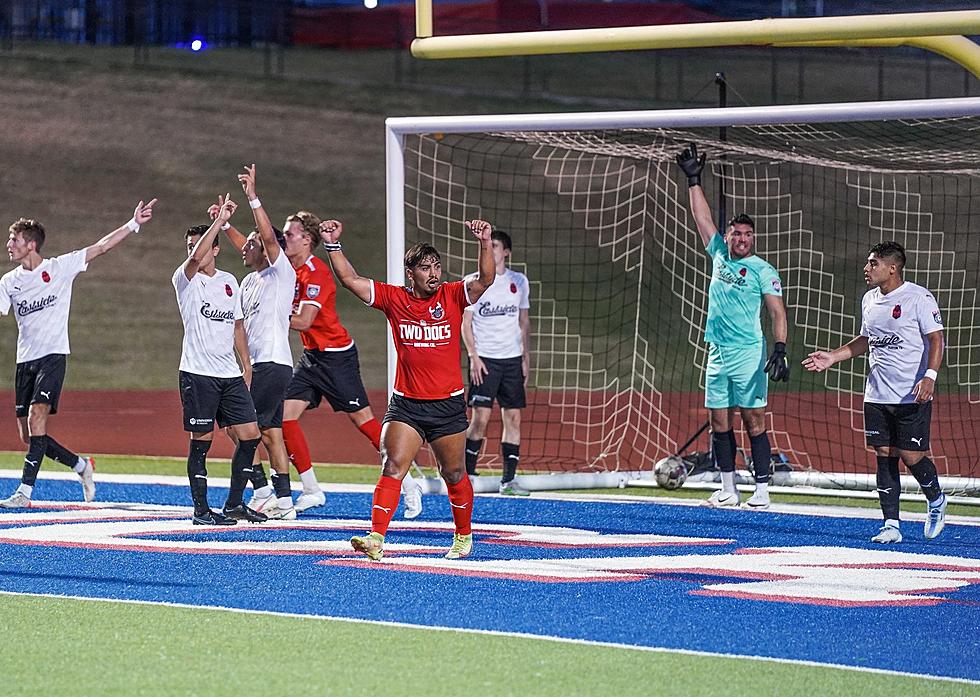 Heading To The Top: Lubbock Matadors Kick Off The 2023 Season
Lubbock Matadors SC
The Lubbock Matadors Soccer Club is the newest entertainment event.
The Matadors are Lubbock's first professional sports organization in Lubbock since the Cotton Kings Hockey Team, Lubbock Crickets, and some of the Arena League Football Teams that were also in Lubbock back in the day.
The Matadors SC is an expansion franchise that's part of the National Premier Soccer League or the NPSL. The club finished the inaugural season with a 6-4-2 record in the NPSL Lone Star Conference last year.
Their first game of this season is this weekend on Saturday, May 13th, 2023.
The festivities really start on May 10th with a kick-off meet and greet at Cardinals Sports Center.
The game kicks off at 7:30 p.m. at Lubbock-Cooper Stadium. It is a red-out game so make sure you wear that color if you are headed out there.
The games will run from May through July. Here is the full schedule. All home matches kick off at 7:30 p.m.
May 13th vs West Texas FC
May 20th VS Brownsville NPSL
May 24th AT Gallos FC
May 27th AT Central Texas Coyotes Fc
June 2nd VS  Fort Worth Vaqueros
June 10th VS Central Texas Coyotes FC
June 15th AT CF10 Houston
June 17th AT  Corinthians FC of San Antonio
June 22 VS Laredo Heat FC
June 28th VS Austin United FC
July 1st AT Denton Diablos FC
July 8th AT West Texas FC
You can find out more details on their website. Season tickets range from $120 to $50. You can also buy individual tickets and group tickets as well.
12 Random Masked Rider Facts
Top Ten Texas Themed Cornhole Boards
More From Talk 103.9 & 1340