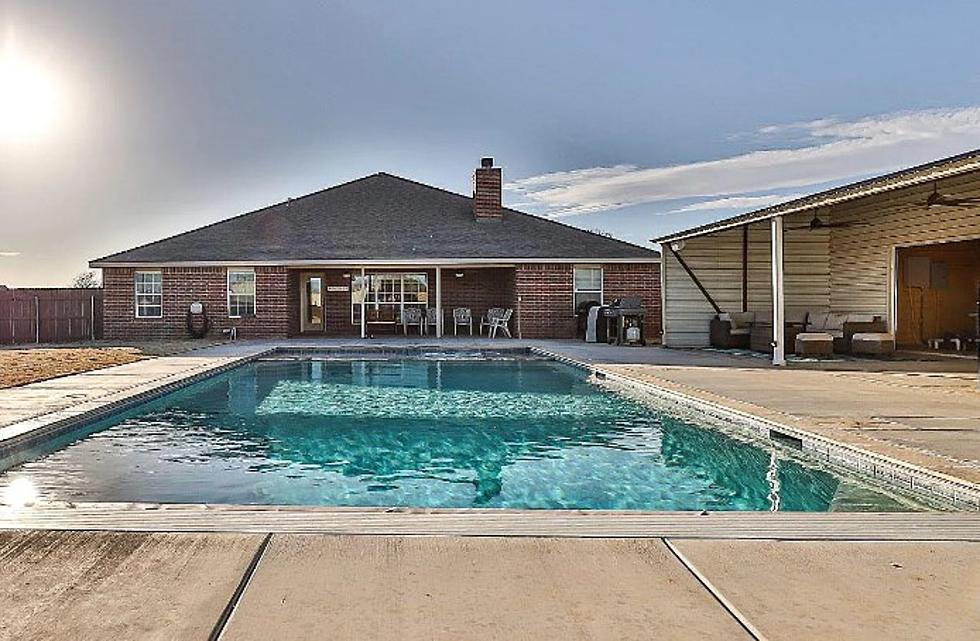 Make A Splash: Lubbock Homes For Sale With Sparkling Pools
zillow.com
When the weather warms up, I love to swim. However, I don't love for other people to see me swimming (I'm shy). Also, I simply do not trust other people's kids to share the same water with me. You know why.
If you're like me and would love to swim as often as you please in your own private pool, or if you are an entertainer extraordinaire, check out these Lubbock homes that all boast lovely pools. Starting from the least expensive to the most opulent- see saltwater, slides, specialty lighting, and many other impressive amenities in these awesome pools- and awesome houses.
Just remember me when you throw a party!
Make A Splash: Lubbock Homes For Sale With Sparkling Pools
One of the best ways to beat the Lubbock heat is with a dip in the pool- but what if you don't want to share your pool time with strangers? Here is a gallery of beautiful Lubbock homes in a range of prices that all have the same amenity- lovely, relaxing pools.
This New House is Unlike Anything You've Seen in Lubbock
You Can Now Stay at the Smiling Bush Home in Lubbock
This cute home has been a beloved home in Lubbock for years. The home is popular because of the big bush out front. Each holiday or season the owner would decorate the bush and Lubbock residents fell in love.
You can now stay in this fun-loving Lubbock home. Currently, the home is priced at $162 dollars per night, but those prices can fluctuate depending on the season.
Book your Airbnb stay
here
.
More From Talk 103.9 & 1340