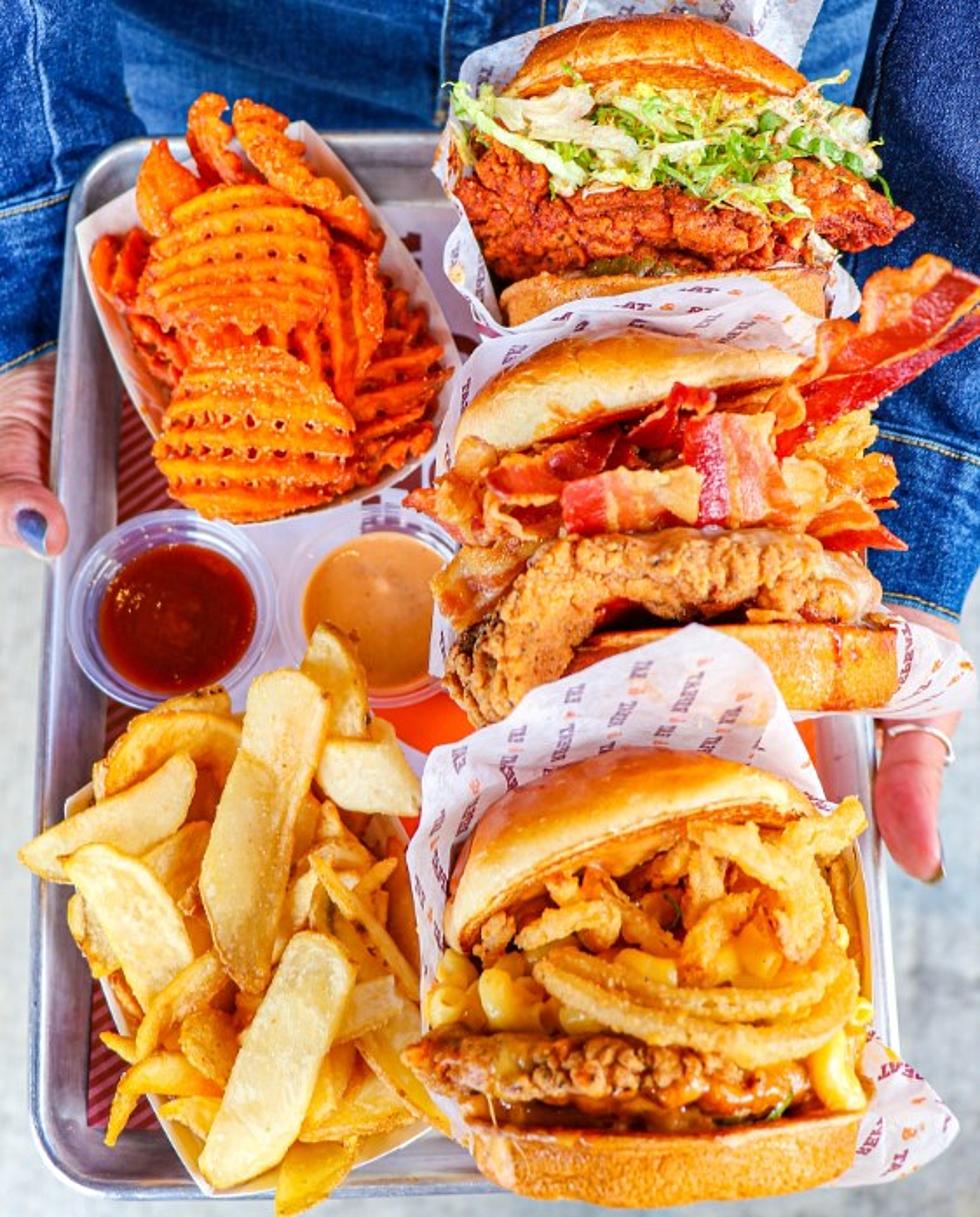 Former NBA Star Shaquille O'Neal Is Bringing His Fried Chicken Chain to Texas
Big Chicken via Facebook
Shaquille O'Neal is known for a lot of different things: basketball, rapping, acting, and now owning a fried chicken chain restaurant.
This restaurant is called Big Chicken and currently has locations in California, Las Vegas and New York. Well, it looks like Texas is getting added to that list.
O'Neal just announced he'll be opening 50 restaurants in the great Lone Star State. Right now, we know the restaurants will be in Austin, Houston, Dallas and San Antonio.
Big Chicken's menu consists of fried chicken sandwiches, chicken tenders and sides. A lot of the menu items are named after important individuals from O'Neal's family and career. The best-selling menu item is the Uncle Jerome, named for a childhood friend.
According to KSAT, the first restaurants will open later this year in Houston and then Austin. However, a kitchen in Austin's Moody Center is expected to open this month. An Alamo City location is expected to open in late 2023 or early 2024.
"Big Chicken wouldn't be growing like it is without the team behind it," O'Neal said in the news release. "My team has done a fantastic job making sure we're growing in the right way, with the right people. Now, we're going even BIGGER in Texas and I'm excited to be teammates with Fazil, Frank and Noordin."
Big Chicken is also opening locations in Central Oklahoma, Chicago, Arizona and Los Angeles.
We've reached out to Big Chicken to see if they have any plans to branch out and come to Lubbock or any cities in West Texas, but haven't heard back yet. Hopefully, Shaq will want to open one up in Lubbock with all the fun he had at Texas Tech when he visited and DJ'd ahead of the football team's game against Stephen F. Austin.
If you missed DJ Diesel's set, we linked some awesome pictures below. You can also find out more about Big Chicken at its official website.
Shaquille O'Neal Performs Live DJ Set in Lubbock, Texas
DJ Diesel helps Lubbock get lit before the Texas Tech-Stephen F. Austin game on September 11th, 2021. The basketball legend DJ'd at the Engineering Key on Texas Tech University campus.
Lubbock Needs These 16 Food Spots
17 New Restaurants Opening in Lubbock in 2022
Great new restaurants are set to open this year in Lubbock, Texas.
More From Talk 103.9 & 1340