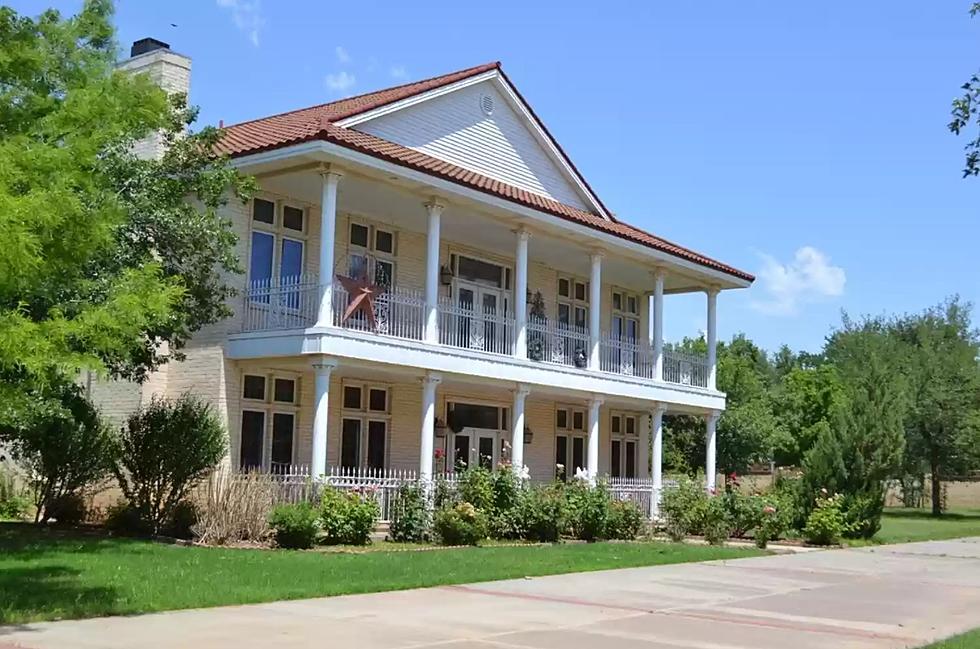 At $2.8 Million, This Is Now Lubbock's Most Expensive House For Sale
Realtor.com via James Thompson-Keller Williams Realty Lubbock
Every few months, it seems like another property goes on sale here in Lubbock that makes people just say "whoa." A couple months ago, a vineyard home on County Road 6900 went up for sale for just over $1.8 million dollars. Now there's a new champion at nearly $1 million dollars more.
Listed at Realtor.com, this 11,000-square foot, 7-bedroom, 8-and-a-half bath Central Lubbock home at 2404 York Avenue, known as the Lincoln Estate House, has been listed for a whopping $2,800,000.
It's been listed online for over 40 days, so there may not be a lot of interest here. When you look at the photos, the home could use some updating even though it was only built in 2000. Plus, I'm not sure that it's in the most exclusive part of town, located just off Slide Road.
The listing description seems to indicate that the property may be better suited for use as a bed & breakfast, as it features three kitchens in addition to all the rooms:
The Lincoln Estate House has been a prominent residence in the Coronado Neighborhood of central Lubbock for 21 years. This 11, 000+ sqft home built in 2000 features 7 bedrooms with 8 full and 2 half baths along with a 3 car garage. Enjoy the isolated Master with 6 bedrooms on the second floor and 2 extra rooms incl closets and Hollywood bath in the basement. The home has 3 kitchens - a main kitchen and 2 auxiliary kitchens. Matching reception parlors near the front door lends a view of the main staircase leading to the grand hall. The basement is tiled and offers space for hosting gatherings, the 66' x 32' basement and third kitchen are not included in LCAD sqft. Located within a walled 1.6-acre property, a tennis court, swimming pool, and large greenhouse provide additional amenities for the owner. This property would be ideal for conversion into a Bed & Breakfast located near Central Lubbock and Texas Tech University.
Is the home worth $2.8 large? Scroll through the photos below and judge for yourself.
The Most Expensive Home in Lubbock (March 2022)
If you have $2.8 million burning a hole in your pocket, this Lubbock mansion could be yours.
---
The Most Expensive Home for Sale in Lubbock, Texas
The 10 Best 'Hole in the Wall' Restaurants on 34th Street in Lubbock
34th Street is known locally as "where the work gets done," but it's also where the eats go down. (Side note: I also might be the only one that says that because nobody else I know remembers that.) Back to the point, these buildings might be unassuming from the outside, but the kitchens absolutely know what's going on.
23 Things People in Lubbock Say or Do That Are Automatic Red Flags
If you run into someone in Lubbock who says or does any of these things, you may want to just walk the other way.
More From Talk 103.9 & 1340